Monitor Your Home with Fewer Cameras
The Full HD 180-Degree Wi-Fi Camera delivers the confidence of HD 1080p video clarity, ensuring rich detail and crisp image quality for your surveillance streaming and recording.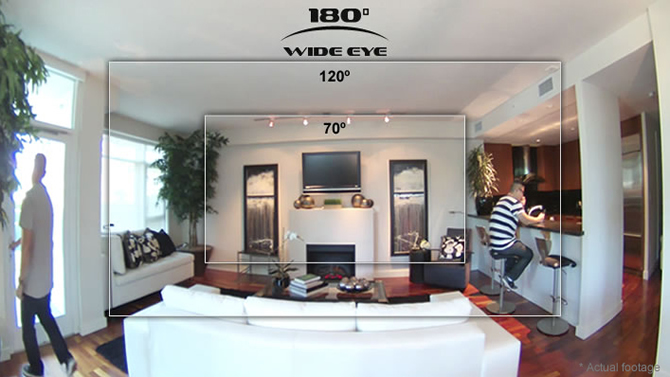 Unique de-warping technology
The DCS-2630L's 180º Wide Eye lens uses unique hardware with de-warping technology to maximize the video quality with less distortion, letting you see more of your home at a glance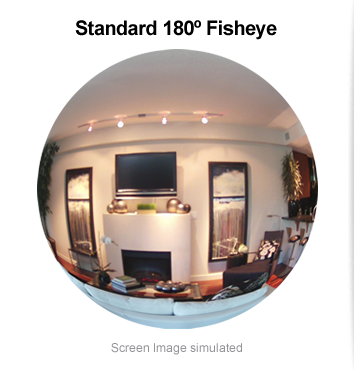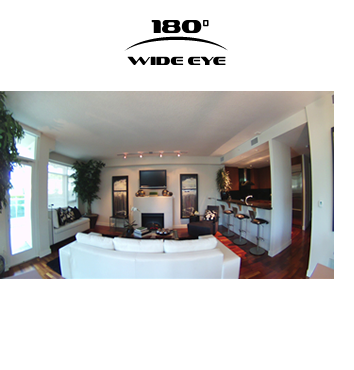 Be there. Even when you're not.
Check in on the people and places you love whenever you'd like with our free mydlink app.

Round-the-clock peace of mind
Peace of mind shouldn't end when the sun goes down. With 16 ft night vision, you'll never miss a thing.


Night View
Home security in high definition
480p Crisp 1080p HD video lets you see more of your favorite faces and places – it's home security with an eye for detail.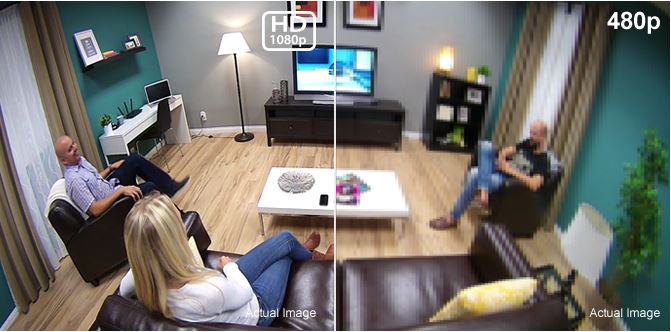 Easy to set up. Even easier to use
Get your Wi-Fi Camera set up in minutes, and place it just about anywhere in your home.  The free mydlink™ app is available for iOS, Android devices, and Windows Phones.  Available for Android, iOS and Windows mydlink™
Available for Android, iOS and Windows
Specifications
---
Hardware Profile
1/3" 3 megapixel progressive CMOS sensor
16 feet IR illumination distance
Minimum illumination: 0 lux with IR LEDs on
Built-in Infrared-Cut Removable (ICR) Filter module
8x digital zoom
Focal length: 1.72 mm
Aperture: F2.0
Angle of view:
(H) 180o
(V) 112o
(D) 180o
Minimum object distance: 17 inches
Built-in microphone and speaker
Image Features
Adjustable image size, quality, frame rate and bit rate
Adjustable brightness, saturation, contrast, sharpness and hue
Time stamp and text overlays
Flip & mirror
Anti-flicker (on/off )
Configurable motion detection windows
Video Compression
Simultaneous H.264/MJPEG format compression
JPEG for still images
Video Resolution
1920 x 1080 at up to 30 fps
1280 x 720 at up to 30 fps
640 x 352 at up to 30 fps
320 x 176 at up to 30 fps
Audio
AAC
PCM
ADPCM
External Device Interface
Power LED
WPS Button
Reset Button
microUSB Power Connector
Reviews
This is a review of the D-Link WiFi Camera DCS-2630L.  This is D-Link's latest flagship WiFi or IP Camera released earlier in 2016.  Although this is not a Pan and Tilt IP Camera, its wide angle HD coverage may potentially outshine a lot of the mid and high end Pan and Tilt WiFi Cameras in the market now.  More details will be shared in the later part of this review.

10 september 2016

Information 頁面會提供產品名稱、型號、鏡頭所使用的拍攝像素、 Frame Rate 、 Bit Rate 等等的數據資料。另外,在主要功能頁面還提供即時視訊、播放、進階設定、韌體版本及移除裝置予用家選擇。 在設定頁面中,用家可隨意更改網路攝影機的產品名稱 ( 預設為 DCS-2630L ) 、停用 / 啟動 PIR 移動偵測及聲頻偵測、變更 Wi-Fi 設定、時區等等。

12/07/2017